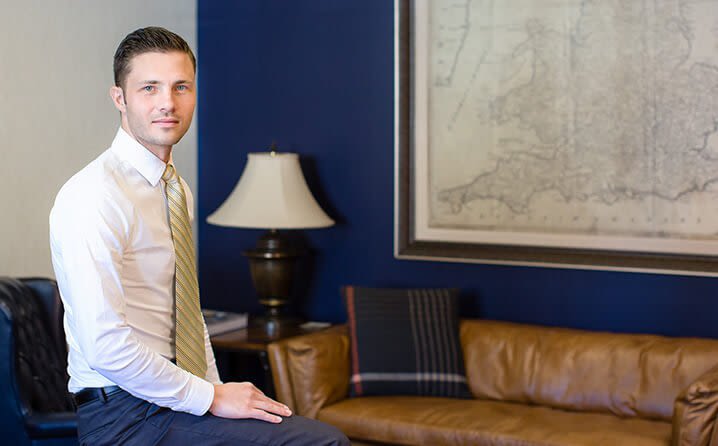 From a young age, history and politics were always my favorite subjects. I was curious to learn about the law and business, and my parents helped cultivate my interest by enrolling me in summer camps centered around government and the judicial system. I also started small businesses with my friends to earn extra money. By the time I was in sixth grade, I'd already decided I was going to become an attorney, and I recall telling my class that I would graduate from law school and pass the bar when I turned 27. Little did I know, my predictions were spot-on.
MY LEGAL CAREER
Prior to attending law school, I had the opportunity to intern at the Federal Judicial Center in Washington D.C. Later, while in law school, I clerked for the Honorable Judge John Thornton in Florida's Eleventh Judicial Circuit, Complex Business Litigation Division. Both of these experiences gave me valuable experiences that have helped me to be successful as a partner at Gerber Law Offices.
Most notably, my time clerking for Judge Thornton allowed me to observe judges and other attorneys and learn how to most effectively present a case. I am fortunate that I had the opportunity to see the courtroom from a judge's perspective. My experience taught me how crucial it is to thoroughly research issues and present arguments clearly and concisely. These experiences and knowledge have and will forever impact my career as an attorney.
Once I decided to pursue a career in the
Once I decided to pursue a career in the field of law, I did everything I could to become a well-rounded attorney.
Likewise, my understanding of legal research and writing has been a great benefit to my practice. In law school, I received honors in both of these courses and earned the Richard A. Hausler Scholarship for contract writing. My natural skill in these areas was only strengthened through preparing briefs and orders as a judicial clerk, and today, my experience in these fields allows me to better analyze details and bring out the complexity of a case.
HOW MY EXPERIENCE OUTSIDE OF THE FIRM MAKES ME A STRONGER ATTORNEY
I have always been an entrepreneur at heart. I co-founded a construction company with a friend while I was earning my bachelors degree, and we are still in business today. My entrepreneurial experiences allow me to better relate to the many small business owners I represent, today. I understand their needs and concerns, and I am able to see issues from their perspective.
Additionally, I make a point of staying as active as possible in the community at large. I spend much of my free time volunteering for the church that I attend and other nonprofit organizations. I believe this allows me to better understand the values of the people I serve through my practice.
BAR ADMISSIONS
State of Nevada

U.S. District Court, District of Nevada
EDUCATIONS
Juris Doctor – University of Miami School of Law, 2013, Magna Cum Laude

Received Honors in Legal Writing, Legal Research, and the University of Miami School of Law's Litigation Skills Program

Recipient of the Richard A. Hausler Scholarship for Contract Writing

Bachelor of Arts – Brigham Young University, 2010
PROFESSIONAL ASSOCIATIONS & MEMBERSHIPS
J. Reuben Clark Law Society

Off Road Motorsports Hall of Fame

Elko Area Chamber of Commerce

Great Basin College Foundation

Horizon Hospice

Lions Club International